My friend Norma Rivera is the Coordinator of the Hispanic Ministry at Basilica Shrine of Saint Mary in historic downtown Wilmington, North Carolina.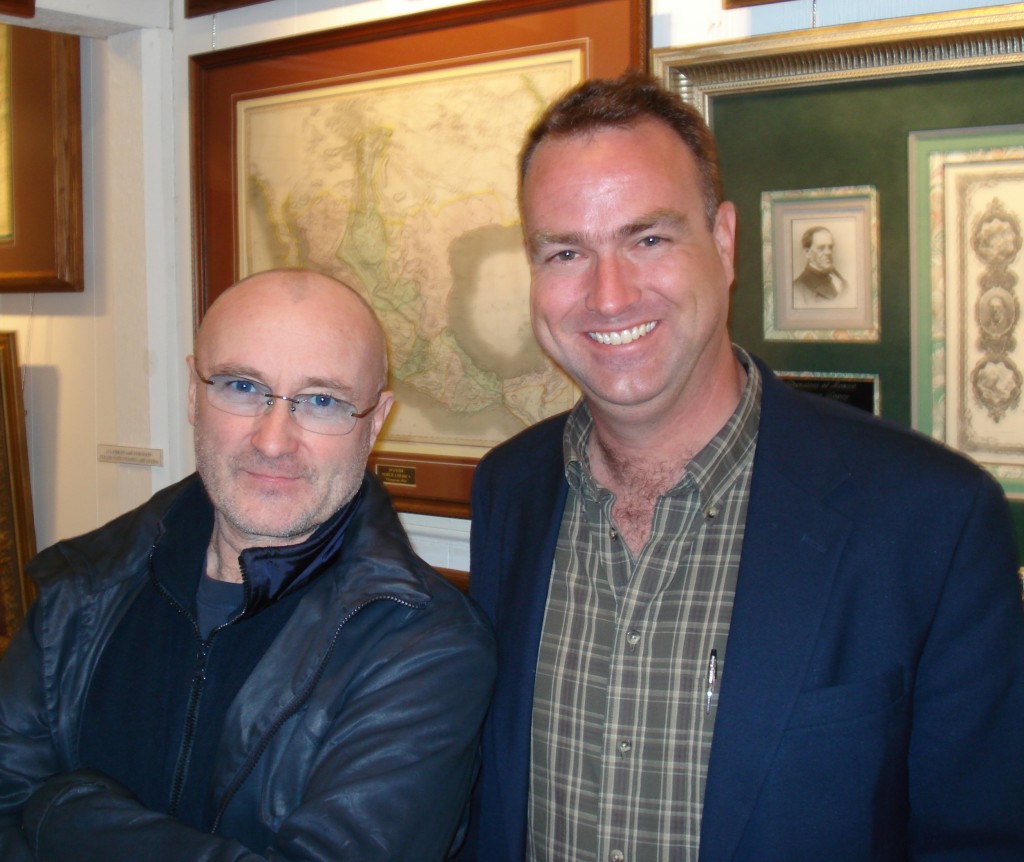 Yes, that is Phil Collins, the legendary drummer, singer, songwriter for Genesis and a man with a prolific solo career in the music industry.  I met him in San Antonio, Texas when I was working at the Alamo.  Turns out, Phil Collins is a collector of Alamo related artifacts and ephemera.
He was very kind and took a moment to speak with me and my kids.  My oldest, then around 12 at the time, said to him, "I know you!  You're the guy who did the Tarzan soundtrack!"
Phil Collins:  www.philcollins.com
Jean Beasley is quite simply a wonderful person.  Her daughter, Karen, passed away too young in life, asking her mom to help injured sea turtles.  Jean started with a turtle that was nourished to health and released to its ocean home.  Since then, The Karen Beasley Sea Turtle Rescue & Rehabilitation Center has grown to a 19,000 square foot facility in Surf City, North Carolina.  The Sea Turtle Hospital is now not only a major East Coast facility for sea turtles, it is one of Southeastern North Carolina's most popular attractions, drawing kids and families from across the U.S. and other nations.
In the summer of 2013, Jean was named an "Ocean Hero Award Winner" by Oceana.
Click here for a UNC-TV article on the program and new Surf City hospital.
The Karen Beasley Sea Turtle Rescue & Rehabilitation Center:  www.seaturtlehospital.org